CLICK TO SEE WEBCAM VIEW OF THE WESTERN WALL OF THE TEMPLE MOUNT
CLICK TO SEE ISRAEL'S ONGOING CONTRIBUTIONS TO SCIENCE AND TECHNOLOGY
CLICK TO SEE HOW ISRAEL AND JEWS ARE PORTRAYED BY GOVERNMENT-CONTROLLED MEDIA IN THE ARAB WORLD (INCLUDING ISRAEL'S "PEACE PARTNERS":  THE PALESTINIAN AUTHORITY, EGYPT AND JORDAN)
CLICK TO SEE HOW THE "MODERATE" PALESTINIAN AUTHORITY (WITH GENEROUS FUNDING FROM THE EUROPEAN UNION AND VARIOUS COUNTRIES, INCLUDING THE UNITED STATES) IS INDOCTRINATING ITS YOUTH NEVER TO MAKE PEACE WITH ISRAEL
<![if !vml]>
<![endif]>
Mark and Harriet Rosenblit on Har HaBayit (the Temple Mount) in Jerusalem, Israel.  Har HaBayit is the Jewish people's holiest site on planet Earth.
The Rosenblits' Website
www.rosenblit.com
In memory of my martyred friends and mentors, Rabbi Meir Kahane and Rabbi Binyamin Kahane
שאלוהים ינקום את דמיהם    May God Avenge Their Bloods:
"Then He said, 'What have you done? The voice of your brother's bloods cries out to Me from the ground!'" (Genesis 4:10)
"Moses said to Aaron, 'Of this did HaShem speak, saying, "I will be sanctified through those who are nearest to Me, and [thus] I will be honored before the entire people"'; and Aaron was silent." (Leviticus 10:3)
"The king said to his servants, 'Surely you realize that an officer and a great man has fallen in Israel this day; but today I am still weak and newly anointed as king, and these sons of Zeruiah are harder than I. But may HaShem repay the evildoer according to his evil!'" (II Samuel 3:38-39)
A MESSAGE FROM THE GOD OF ISRAEL TO ALL HUMANKIND:
"And HaShem said to Cain, 'Why are you annoyed, and why has your countenance fallen? Surely, if you improve yourself, you will be forgiven. But if you do not improve yourself, Sin rests at the Door. Its desire is towards you; yet you can conquer it.'" (Genesis 4:6-7).
A WARNING FROM THE GOD OF ISRAEL TO THE JEWISH PEOPLE REGARDING THE ALLURE OF GENTILE DEITIES:
"The Entire Word that I command you:  that shall you observe to do; you shall not add to it and you shall not subtract from it. If there should stand up in your midst a prophet or a dreamer of a dream, and he will produce to you a sign or a wonder, and the sign or the wonder comes about, of which he spoke to you, saying, 'Let us follow gods of others that you did not know, and we shall worship them' -- do not hearken to the words of that prophet or to that dreamer of a dream; for, HaShem, your God, is testing you to know whether you love HaShem, your God, with all your heart and with all your soul. HaShem, your God, shall you follow, and Him shall you fear; His Commandments shall you observe, and to His Voice shall you hearken; Him shall you serve, and to Him shall you cleave." (Deuteronomy 13:1-5)
THREE WARNINGS FROM THE GOD OF ISRAEL TO THE JEWISH PEOPLE REGARDING THE URGE TO ACCOMODATE OTHER CLAIMANTS TO THE LAND OF ISRAEL:
"'Beware of what I command you Today: Behold, I will drive out before you the Amorite, the Canaanite, the Hittite, the Perizzite, the Hivvite, and the Jebusite. Be vigilant not to seal a covenant with the inhabitants of the Land to which you are coming, since they will be a fatal trap for you.'" (Exodus 34:11-12)
"HaShem spoke to Moses in the plains of Moab, by the Jordan [River], at Jericho, saying, 'Speak to the Children of Israel and say to them, "When you cross the Jordan [River] to the Land of Canaan, you shall drive out all the inhabitants of the Land from before you; and you shall destroy all their prostration stones; all their molten images shall you destroy; and all their high places shall you demolish. You shall possess the Land, and you shall settle in it; for, to you have I given the Land to possess it. ... But if you do not drive out the inhabitants of the Land from before you, those of them whom you leave shall be pins in your eyes and thorns in your sides, and they will harass you upon the Land in which you dwell. And it shall be that what I had meant to do to them, I shall do to you."'" (Numbers 33:50-56)
"They [Children of Israel] provoked Me with a non-god, angered Me with their vanities; so shall I provoke them with a non-people, with a vile nation shall I anger them." (Deuteronomy 32:21)
A MESSAGE FOR THOSE SUFFERING FROM COGNITIVE DISSONANCE CONCERNING THE "PALESTINIAN" CAUSE:
Cognitive Dissonance presents the sufferer with a binary choice -- an honest but difficult option and a dishonest but easy option -- for alleviating that intellectual ailment. 
The first option is to change one's opinions to conform them to the facts. This is the honest but difficult option. Those who alleviate their Cognitive Dissonance by abandoning erroneous opinions, because they are not justified by the facts, honor the Truth.
The second option is to change the facts to conform them to one's opinions. This is the dishonest but easy option. Those who alleviate their Cognitive Dissonance by falsifying the facts, so that they can justify maintaining erroneous opinions, dishonor the Truth.
Support for the genocidal "Palestinian" Cause requires adoption of the second option.
A MESSAGE FOR JEWISH LEADERS WHO LACK COMMON SENSE:
"A wise man's heart [inclines] to his Right, while a fool's heart [inclines] to his Left. Even on the way, as the fool proceeds, he lacks sense and proclaims to all that he is a fool." (Ecclesiastes 10:2-3)
"As a dog returns to its vomit, so a fool repeats his folly." (Proverbs 26:11)
A MESSAGE FOR THOSE WHO SEEK TO KNOW HOW THE GOD OF ISRAEL REQUIRES US TO TREAT SHEDDERS OF JEWISH BLOOD:
"So Samuel returned after Saul, and Saul prostrated himself before HaShem. Samuel then said, 'Bring me Agag, king of Amalek.' And Agag went to him submissively. And Agag said, 'Surely, the bitterness of death has passed.' And Samuel said, 'As your sword made women childless, so shall your mother be childless among women.' And Samuel cut Agag into pieces before HaShem in Gilgal." (I Samuel 15:31-33)
A MESSAGE FOR THOSE WHO SEEK TO KNOW THE CORRECT JEWISH ATTITUDE TOWARDS THE DESTRUCTION OF THE WICKED:
"The righteous man shall rejoice when he sees Vengeance. He shall wash his feet in the blood of the Wicked. And Mankind shall say, 'Truly there is a reward for the Righteous. Truly there is a God Who judges on Earth.'" (Psalms 58:11-12)
"When the Righteous prosper, the City exults; and when the Wicked perish, there is joy." (Proverbs 11:10)
A MESSAGE FOR JEWS IN THE LANDS OF THE DIASPORA WHO WISH TO REMAIN IN THE EXILE BECAUSE THERE IS WAR IN THE LAND OF ISRAEL, AND FOR "ULTRA-ORTHODOX" AND OTHER JEWS IN THE LAND OF ISRAEL WHO REFUSE TO PARTICIPATE IN SUCH WAR:
"Moses said to the Children of Gad and the Children of Reuben, 'Shall your brothers go to war while you stay here? Why do you dissuade the heart of the Children of Israel from crossing to the Land that HaShem has given to them?'" (Numbers 32:6-7)
"'... You shall not stand aside while your fellow's blood is shed -- I am HaShem. ... You shall love your fellow as yourself -- I am HaShem.'" (Leviticus 19:16-18)
A MESSAGE FOR MUSLIMS WHO DON'T KNOW THAT ALLAH ASSIGNED THE LAND OF ISRAEL TO THE JEWISH PEOPLE:
"Bear in mind the words of Moses to his people. He said: 'Remember, my people, the favor which Allah has bestowed upon you. He has raised up prophets among you, made you into kings, and given to you that which He has given to no other nation. Enter, my people, the Holy Land which Allah has assigned for you. Do not turn back, or you shall be ruined.'" (Koran 5:20-21)
"And We made the [Jewish] people who were deemed to be weak to inherit the eastern lands [i.e., lands lying east of the Jordan River] and the western lands [i.e., lands lying west of the Jordan River] which We had blessed; and the Good Word of your Lord was fulfilled for the Children of Israel because they bore [sufferings] patiently; and We utterly destroyed what Pharaoh and his people had wrought and what they built." (Koran 7:137)
"Thereafter We said to the Children of Israel: 'Dwell securely in the Promised Land [i.e., the Land of Israel], and when the Promise of the Hereafter is near fulfillment, We shall gather you all together.'" (Koran 17:104)
A MESSAGE FROM JESUS TO A GENTILE FOLLOWER IN THE LAND OF ISRAEL
"The woman said to him [Jesus], 'Sir, I perceive that you are a prophet. Our fathers worshiped on this mountain [i.e., Mount Gerizim]; and you say that in Jerusalem is the place where men ought to worship.' Jesus said to her, 'Woman, believe me, the hour is coming when neither on this mountain nor in Jerusalem will you worship the Father. You worship what you do not know; we worship what we know, for Salvation is from the Jews.'" (John 4:19-22)
A MESSAGE FROM THE EVANGELIST PAUL TO THE GENTILE PEOPLES OF THE ROMAN EMPIRE:
"As far as the Gospel is concerned, they [the Jews] are Enemies on your account; but as far as [God's] Choice is concerned, they [the Jews] are Beloved [by God] on account of the [Hebrew] Patriarchs. For, God's Gifts and His Calling are irrevocable." (Romans 11:28-29)
A MESSAGE FOR THOSE WHO EXPECT JUSTICE AND MORALITY FROM THE NATIONS OF THE WORLD:
"There is a futility that takes place on the Earth -- there are righteous ones who are treated as [if they had performed] the actions of the evil ones; and there are evil ones who are treated as [if they had performed] the actions of the righteous ones -- I declared that, also, this is a futility." (Ecclesiastes 8:14)
A MESSAGE FOR THOSE WHO ARE SMITTEN WITH THE DISEASES OF FALSE MORAL EQUIVALENCY AND FALSE ROLE REVERSAL
"Woe unto those who speak of Evil as [if it were] Good, and of Good as [if it were] Evil; who make Darkness into [the semblance of] Light, and Light into [the semblance of] Darkness; who make Bitter into [the perception of] Sweet, and Sweet into [the perception of] Bitter." (Isaiah 5:20)
"[Regarding] one who tells an Evildoer: 'You are Righteous', the peoples will curse him and the nations will loathe him." (Proverbs 24:24) [for, in falsely declaring its Nemesis to be Virtuous, Israel implicitly accuses itself of being Wicked, thereby inviting international Scorn] 
A MESSAGE FROM ISRAEL'S ANCIENT ADVERSARY TO ISRAEL'S MODERN ADVERSARIES:
"And Egypt pursued and came after them -- every horse of Pharaoh, his chariots, and his horsemen -- into the midst of the Sea. And it happened at the morning watch that HaShem looked down at the camp of Egypt through a pillar of fire and cloud; and He confounded the camp of Egypt. He removed the wheels of their chariots and caused them to drive with difficulty; and Egypt said, 'I shall flee before the face of Israel; for, HaShem is waging War for them against Egypt.'" (Exodus 14:23-25)
A MESSAGE FOR THOSE WHO SEEK TO KNOW ISRAEL'S MORAL JUSTIFICATION FOR ATTACKING ITS ENEMIES:
"Then 3,000 men from Judah went down to the Cave in the Rock of Etam, and they said to Samson, 'Do you not know that the Philistines are rulers over us? So, what is this [threatened retribution from the Philistines] that you have inflicted upon us?'; and he responded to them, 'What they [the Philistines] have done unto me, so I have done unto them.'" (Judges 15:11)
A MESSAGE FOR THOSE WHO BELIEVE THAT ISRAEL MUST REFRAIN FROM ACTING UPON ITS RIGHTS FOR FEAR OF ALIENATING THE NATIONS OF THE WORLD:
"Jacob said to Simeon and Levi, 'You have gotten me into trouble, and you have caused me to be repulsive to the Canaanites and Perrizites who live in the Land. I am few in number, and should they band together and attack me, I will be annihilated -- I and my household.' And they [Simeon and Levi] said, 'Should anyone be permitted to treat our sister like a prostitute? ' . . . They [Jacob and his family] set out, and there fell a Godly Terror on the surrounding cities, so that they [the inhabitants of the surrounding cities] did not pursue Jacob's sons." (Genesis 34:30-31; Genesis 35:5)
A MESSAGE FOR THOSE WHO BELIEVE THAT ISRAEL CANNOT SURVIVE WITHOUT THE UNWAVERING SUPPORT OF THE UNITED STATES:
"It is better to take refuge in HaShem than to rely upon a human being. It is better to take refuge in HaShem than to rely upon princes." (Psalms 118:8-9)
"Do not rely upon princes -- in a human being, in whom there will not be Salvation [for you]." (Psalms 146:3)
A MESSAGE FOR SELF-PROCLAIMED SUPPORTERS OF ISRAEL WHO ALSO SUPPORT ISRAEL'S ENEMIES
"[Prophet] Elijah approached all the people and said, 'Until when will you be skipping between two opinions? If HaShem is the [one and only] God, [then] go after Him! And if the Baal [is the one and only God, then] go after it!'  But the people did not respond to him."  (I Kings 18:21)
A MESSAGE FOR THOSE WHO DON'T UNDERSTAND THE RELATIONSHIP BETWEEN SELF-RESPECT AND SUCCESS
"Thus they (i.e., the 10 Hebrew spies) spread calumnies among the Israelites about the Land (i.e., the Land of Israel) they had scouted, saying, 'The country (i.e., the Land of Israel) that we traversed and scouted is one that devours its settlers. All the people that we saw in it are men of great size; we saw the Nephilim there—the Anakites are part of the Nephilim—and we looked like grasshoppers to ourselves, and so we must have looked to them.'" (Numbers 13:32-33)
A MESSAGE FROM THE GOD OF ISRAEL TO THE NATIONS OF THE WORLD:
"… 'So said HaShem, "My Firstborn Son is Israel."'" (Exodus 4:22)
"O nations: Sing the praises of His People, for He will avenge the blood of His Servants; He will bring retribution upon His adversaries, and He will appease His Land [and] His People." (Deuteronomy 32:43)
"Sacred is Israel unto HaShem, [being] the first of His Crop; all who devour it will be held Guilty; Evil shall come upon them -- [this is] the Oration of HaShem." (Jeremiah 2:3)
"For, behold, in those Days, and in that Time, when I shall reverse the captivity of Judah and Jerusalem, I will gather all of the nations, and I will bring them down into the Valley of Jehoshaphat [Valley of God's Judgment]; and I will issue Judgment against them there concerning My People and My Heritage Israel, whom they have scattered amongst the nations, and My Land that they have divided [amongst themselves]." (Joel 4:1-2)
TWO MESSAGES FOR THE ANOINTED ONE OF ISRAEL:
"The Staff of your Strength shall HaShem dispatch from Zion; Rule amidst your Enemies!"  (Psalms 100:2)
"Thus declared HaShem, Master of Legions, saying, 'This [Jewish] people has said: "The time has not yet come!" [But I say:] "It is time for the Temple of HaShem to be rebuilt!"'" (Haggai 1:2)
This site contains essays on the Hebrew Bible (HaTanach), Judaism, Israel and Common Sense, many of which are provocative: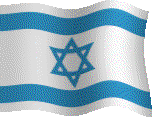 This Website is Always Under Construction